Concrete Restoration South Florida
If your looking for a Concrete Restoration Contractor in South Florida, then The Remodeling Doctor may just be the Concrete Engineering & Resurfacing Company you are looking for. Our top notch Concrete Repair & Restoration on Structural High Risers and Condominium Complex's are by far the Best in the Industry for concrete evaluations and solutions.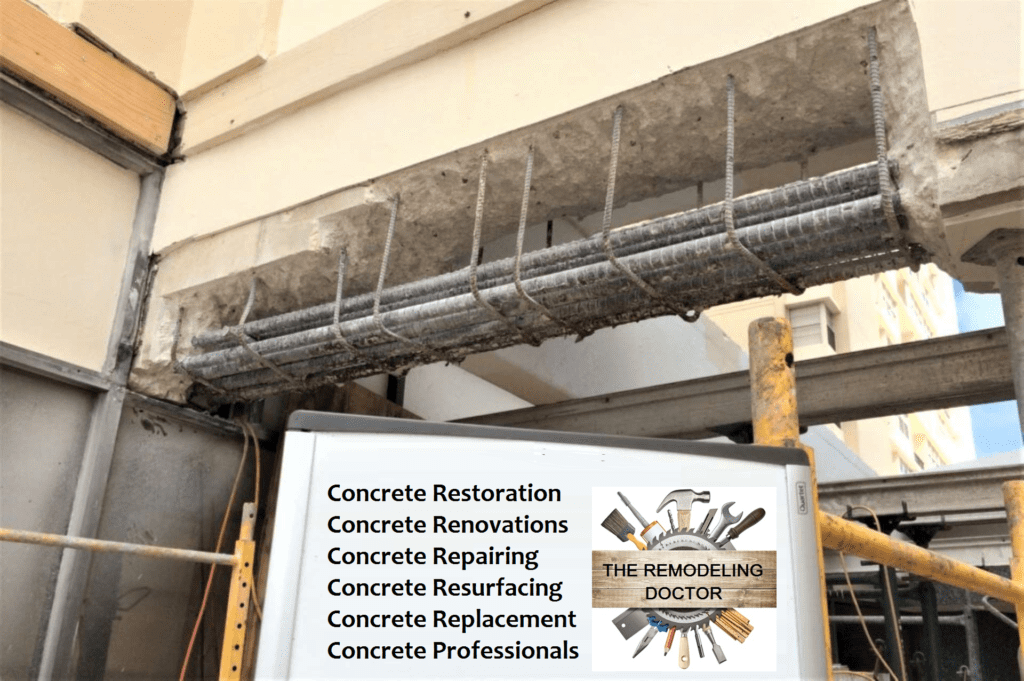 What Are Concrete Restorations ?
Concrete restorations involve repairing, resurfacing, or replacing damaged or worn-out concrete surfaces and rebar replacement. The specific steps and methods used may vary depending on the extent of the damage, the type of concrete surface, and other factors. When looking at Concrete Restoration, here are some common steps involved in concrete restorations:
1. Assessment and preparation: The first step is to assess the extent of the damage and prepare the surface for repairs. This may involve cleaning the surface, removing loose or damaged concrete, and repairing any underlying structural issues.
2. Repair: Once the surface is stripped and prepared, repairs can be made using various methods such as patching, filling, or resurfacing. This may involve using specialized materials such as epoxy, polyurethane, or cementitious repair compounds.
3. Finishing: After the repairs are complete, the surface may be finished with colored coatings or sealers to enhance its appearance and durability. This may involve applying decorative concrete colors & coatings or sealers to protect the surface from further damage.
Overall, concrete restorations require expertise and specialized knowledge in concrete repair and restoration techniques. It's important to hire a qualified and experienced contractor who can assess your specific needs and provide a tailored solution that meets your needs and budget.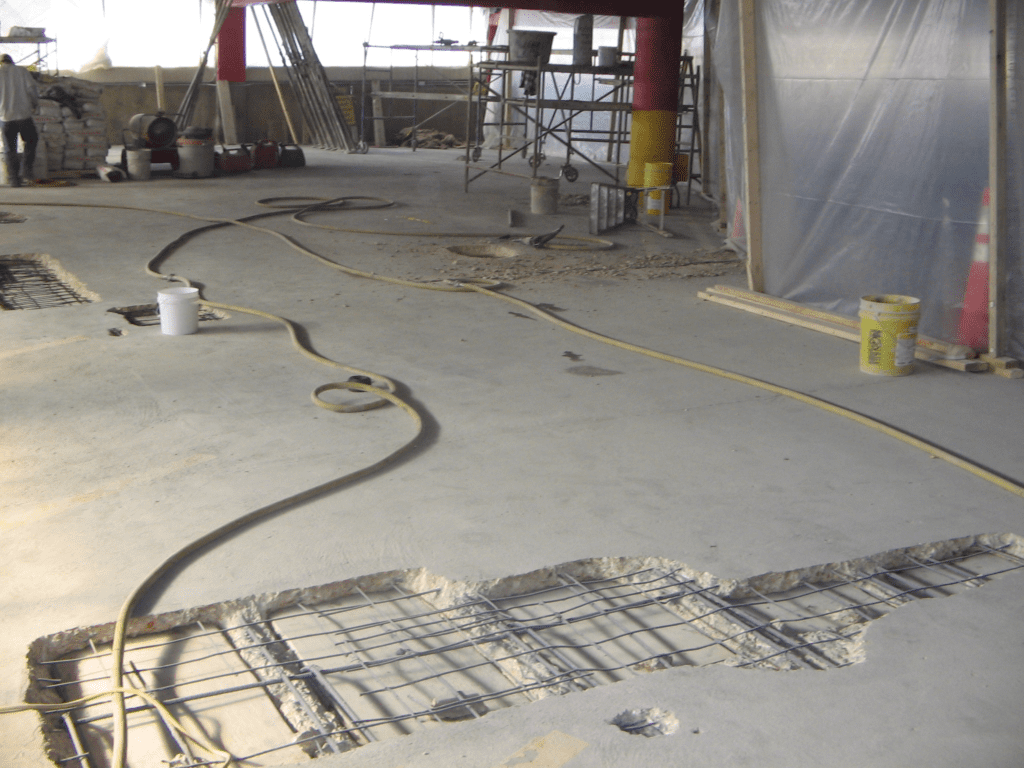 If you are interested in Concrete Restoration &/or Concrete Resurfacing in South Florida our Professional team of South Florida Contractors will meet or exceed your expectations in a timely manner.
Questions & Answers
Q. What is a structural engineer?
A. Structural Engineer analyzes and designs the gravity support and lateral force resistance of buildings, bridges, and other structures.
Q. What machines do structural engineers use?
A. Structural Testers
Thermal Imagers & Industrial Endoscopes.
Thickness Gauges
Ultrasonic & Mass Flow Meters
Vibration Meters
Q. What grade of concrete is used for residential building?
A. Standard grade: The standard grade of concrete includes M25, M30, M35, M40, and M45. The most common concrete grades used to build RCC constructions, including footings, columns, slabs, beams, etc., are M25 to M35.
Q. What are the new Florida condo laws 2024?
A. A developer must perform at least one study (per 3-story building) before turning control of the association over to the unit owners. As of December 31, 2024, an association may no longer vote to waive or underfund the reserves for items required to be included in a structural integrity reserve study.
Q. What is the new Florida law regarding condos?
A. So starting in 2025, new Florida state law will require condo boards of buildings that are three stories or higher to set aside money to cover the cost of future major repairs, not for cosmetic stuff like new carpet, paint, lobbies, and you know, stuff like that.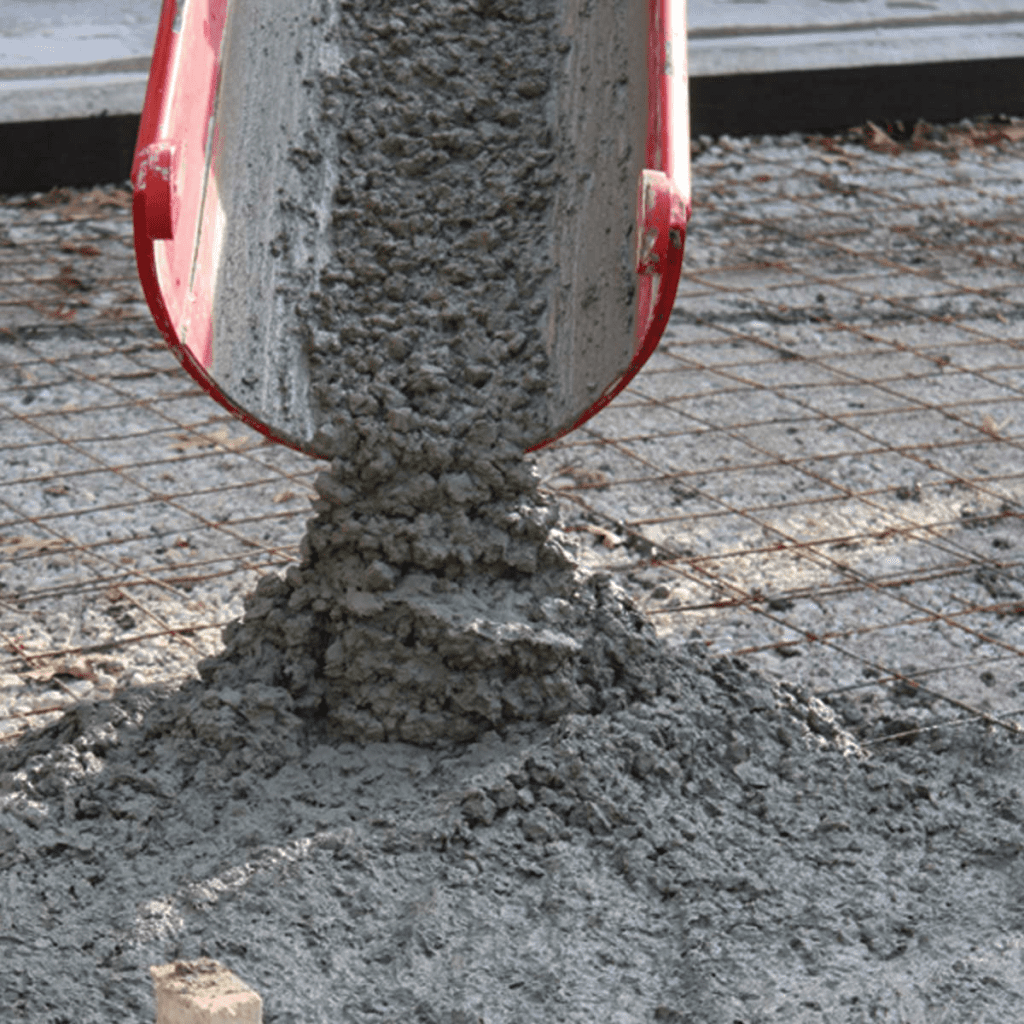 Concrete Repair South Florida
In addition to Concrete Restorations, we also provide service for Cement Masonry Slabs, Walkways, Driveways, Columns & Foundations in Boynton Beach, South Florida.
Licensed, Bonded & Insured. The Remodeling Doctor is a South Florida based Contracting, Construction & Handyman Service offering Remodeling & Updating on Co-ops, Condos & Residential Homes across the Boynton Beach Community & Southern Florida area.
Call us for a FREE Estimate in Boynton Beach, South Florida at (561) 369-1836